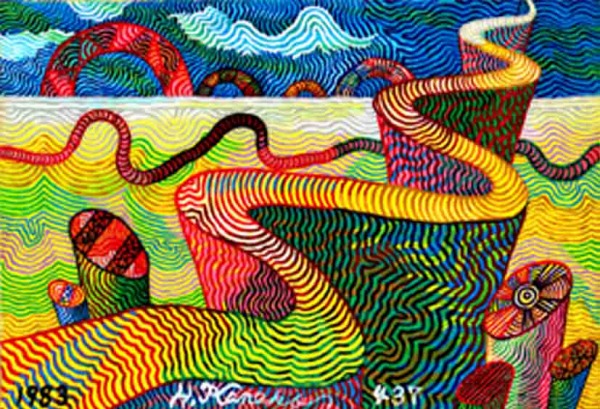 aproduct graph HARUO KANEKO

auto graph/reproduce 22.7×15.8cm(thumbhole)

"Endless Road" is the way to ever-lasting life. The way to life is narrow and cramped. Few find the way. The road leading off into destruction is wide and spacious. Who can find the narrow and cramped road? The road of life is too narrow, we lose our life if we miss our step and fall off. As the blue and the red pipe flow, passion and reason make this world peaceful. The cylinders united by the power of reason have stableness and beauty of joy. Over the horizon, peaceful and happy world exists as if the rings orderly array.